Band and Chorus-Headed to Hawaii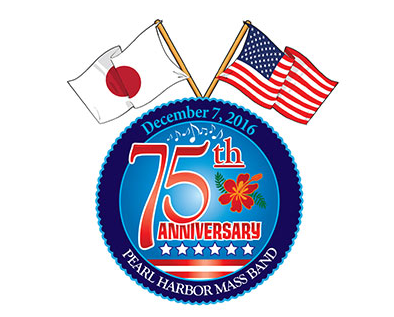 Advertisement
Hang on for a minute...we're trying to find some more stories you might like.
This school is very fortunate to have the resources to have so many trips available. From Germany, Italy, and Prague, to New York City, Costa Rica, and beyond, the students of the Lyme-Old Lyme High can say with no hesitation that the traveling programs are not a foreign subject to the school. The newest destination approved and underway is the band and chorus Hawaii trip.
However, this isn't just any trip. The band and chorus have been chosen to represent the state of Connecticut to preform with students all over the country as well as students from Japan, on the pier of the U.S.S. Battleship Missouri for the 75th Anniversary of the Attack on Pearl Harbor. This is a huge honor and will be a trip of a lifetime.
The students will depart Sunday, December 4th, 2016 and return Saturday, December 10th, preforming on December 7th. Along with the main performance, the students will be attending workshops with local schools in Hawaii, visiting the Dole Pineapple Plantation, taking island tours/hiking, touring the U.S.S. Arizona Memorial, partaking in cultural exchanges, and attending a local Luau.
These may sound like once-in-a-lifetime opportunities, but it all comes at a cost. So far, the music department has multiple fundraisers underway to help students and their families afford the trip. The first fundraiser is the Holiday Plant Sale, in which students will be selling Poinsettias and other beautiful plants for the holiday season. The second fundraiser is the Ashlawn Farm Coffee Sale, where the students are selling a large variety of coffee, which can be great gifts for loved ones. However, these two fundraisers are just scratching the surface. Keep a look out for more music department fundraisers and help out by participating to support your local high school band and chorus.
If you want to help, get involved by participating in the fundraisers and spreading the word! This trip is one that will be remembered for generations and will live in the hearts of the students embarking on the journey.