Curtains!!! This Year's Spring Musical!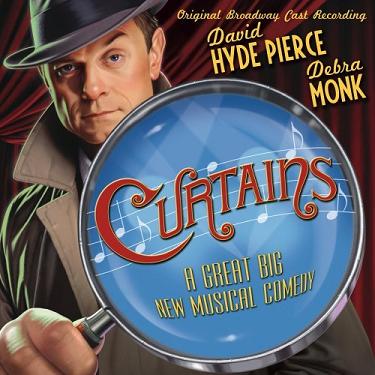 Advertisement
Hang on for a minute...we're trying to find some more stories you might like.
This year we have a crime scene coming to our stage! In spring of 2017, Old Lyme Players will be presenting their version of Curtains, which was created by the makers of Cabaret and Chicago.  It takes place in Boston and is about the cast, crew, and company of a show called Robbin' Hood. The star of their show gets murdered, sending the whole company into a quarantine in the theater for investigation of homicide. There are more committed and attempted murders throughout the quarantine, all in the presence of of Lieutenant Frank Cioffi. The mystery must be solved!
The cast contributing to this show is exceptional! Playing Mr. Cioffi we have the very talented senior, Ben Jackson. We also have another senior, Callie Kotzan, playing the rough and comedic Carmen. Another two skilled seniors, Maria Donato and Danny Cole, are playing Georgia Hendricks and Aaron Fox. Nikki Harris is being played by one of our amazing juniors, Lauren Mitchell. There are not one, not two, but four freshmen with speaking parts in the show this year, along with 4 sophomores. This is going to be a great show!
There will be a total of 4 shows, which will take place in March on the 3rd, 4th, 5th, and 6th. Thursday through Saturday will be evening performances, and there will be a Sunday matinee. Be sure to come to LOLHS and see them!