The Bizz is Almost Upon Us!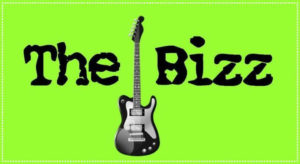 Advertisement
Hang on for a minute...we're trying to find some more stories you might like.
The Bizz, the Lyme-Old Lyme schools' annual talent show for anyone who wants to showcase his or her special ability, has once again begun organization for what will be its twentieth production!  This year, a near-record number of students auditioned for what is likely to be a lively and exciting performance, including acts as different as rock bands and solo singers, as drummers and groups of dancers.  Also new to the Bizz is the opening act of the show:  any members of the cast who want to join in can participate in the opening act together (whose specificities are currently unknown).
In years past, flyers have usually been put up throughout the hallways of the high school and middle school, encouraging young people to audition for the show.  This year, however, there were no neon posters put up anywhere, though some students were keeping an eye out for them.  Most of those who wanted to audition learned when and where to do so by looking on the Lymes' Youth Service Bureau website (https://lysb.org/programs/special-events/the-bizz-2/) and arranging a time slot.  Others heard simply by casual word of mouth (as the writer of this article unfortunately found out herself).  Although this might have hindered the amount of those who auditioned this year, the final number of those listed in the program (a stunning fifty people!) certainly speaks otherwise.  Some are returning for another year of friendship and talent; some are experiencing all of this for the first time.
Whatever the cast, whatever its successes and mistakes, come out on the night of Friday, March 24th for music, dancing, and more, brought to the public and to you by the great Lyme-Old Lyme youth!  The show is at 6:30 p.m. in the high school auditorium, and tickets are $8.00 apiece, to be bought at the door or pre-ordered through the L.Y.S.B. website.
Rock on!