Finals are Upon Us!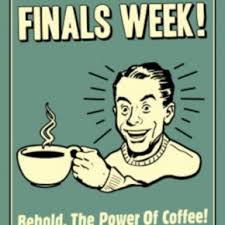 Advertisement
Hang on for a minute...we're trying to find some more stories you might like.
As the weather gets warmer and the days get longer, the school year gets shorter, and finals begin to near. In order for students to prepare for their exams, the Osprey has posted a schedule of the exam times and dates for all students:
Friday, June 9th: Periods 8 (7:40-9:40) and 7 (10:00-12:00)
Monday, June 12th: Periods 6 and 5
Tuesday, June 13th: Periods 3 and 4
Wednesday, June 14th: Periods 1 and 2
Thursday, June 15th (Graduation): Makeup day
Between each final is a 20-minute break. Be sure to study and end the year on a positive note, and have a great summer!