Once Upon a Mattress: Musical Auditions and Information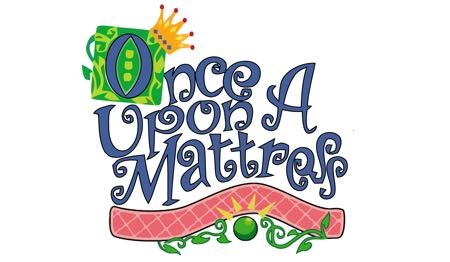 Advertisement
Hang on for a minute...we're trying to find some more stories you might like.
Auditions are upon us! It's almost time for the Old Lyme Players to begin their second production of the year: the spring musical. This year's show is the classic comedy Once Upon a Mattress.
Once Upon a Mattress tells the well-known story of The Princess and the Pea, but with a twist. Contrary to popular belief, the future princess was not a dignified lady but rather a girl who lived in swamplands. Princess Winnifred, affectionately known as Fred, arrives at the palace and falls in love with the dapper Prince Dauntless in spite of the evil Queen Aggravaine's disapproval. The Queen has absurdly high standards for her son, and she creates impossible tests for all the girls that he is interested in to ensure that he will never get married. The Queen plots to sabotage Fred so that she and Dauntless cannot be together. Meanwhile, Lady Larken, a lady in waiting for Fred, falls in love with Sir Harry and she becomes pregnant. The story is narrated by a minstrel and a jester, and the ensemble consists of knights, ladies, and princesses!
In order to audition, each person must prepare a 30-60 second comedic monologue. This monologue can be from a movie, play, book, or TV show, but it must be memorized. (Google is a good place to start). In addition to the monologue, each actor must perform at least one song. Sheet music and all other important audition information is hanging outside the chorus room.
Auditions will be held on Monday, December 11 and Tuesday, December 12 from 2:45-5:00pm. Anyone who wants to audition must sign up for one of these times. Callbacks will be held at 5:30 on Tuesday, December 12.
Contact Mr. Motes ([email protected]) with any questions. We hope to see you there!