Humans of Old Lyme: Music Scene with Magnara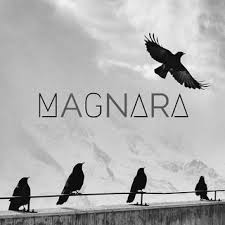 Hang on for a minute...we're trying to find some more stories you might like.
Magnara is one of Old Lyme's newest Musical talents, they have been a band since September of 2017. The name is an anagram  of the word anagram. As a random thought the three boys Corey (15), Gabe (16), and Neil (17) of Lyme- Old Lyme high school came up with this new idea comprised Of their musical  talents. " Our music is Different" stated Neil. You can find them at the Bizz 2018,Be prepared to rock you socks off as they play Magnara's rock styled music.
Corey is in the ninth grade and plays the bass, well he is in track and with all the hard work he somehow still puts time and effort in to his music. Gabe is in the Tenth grade, he plays the guitar he puts most of his time into his music and school work but he enjoys this time with his band members. Neil is in the eleventh grade , drumming is his passion and his life is consumed with school and working at subway he puts love and laughter into his music. All three of them play their Favorite song "Dyrt" in their spare time.
So Old Lyme be ready for these Rockers as they play and amaze you with their talent and passion. "We love all the musicians in this town." -Magnara 2018. Go give them some likes on Instagram well you're at it @officialmagnara.