Join Model UN!
Advertisement
Hang on for a minute...we're trying to find some more stories you might like.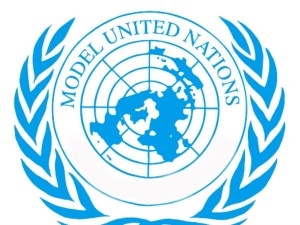 Model United Nations meets every Wednesday morning at 7:15 a.m. It is open to all students and is a great way to learn about the world in a fun manner, being taught mainly by your fellow classmates. The secretary general of the club is Tessa Allen and it is run by Mr. Elliot. It is based of the world's United Nations, in which representatives fro
m countries come together and try to solve the world's humanitarian, cultural, social, and economic issues. Model UN is a high school version of this, where students go to conferences acting as representatives of countries or as government officials an
d try to solve a particular assigned problem by passing a resolution and working with the other delegates. Most years, it stays on task and we discuss seriously most of the time, but often there are some fun unexpected ideas contemplated. Last year, the use of therapy bunnies to help the people of Catalonia who weren't pleased with the way the government was treating them arose. There was also talk of a war between Russia and South Sudan, Bangladesh, and Australia using emus as transportation. The trip to UMass Amherst is always the high point of the year, where students work with many other schools from theEastern US. It's a great opportunity to learn, practice public speaking, make friends and stay on top of issues happening in the world today. Join Model UN!