Sweet and Spicy Chicken Nuggets
Two simple recipes for one banging meal.
These chicken nuggets are always a crowd-pleaser, and when accompanied with my sweet and spicy nugget sauce they become a crowd-astonisher. The recipes are simple enough; making them good in a pinch, or an excellent opportunity for improvisation in the kitchen. Whenever you make these bad boys, I guarantee you will not have leftovers!
Makes four medium sized servings.
     Chicken Nugget Ingredients:
Chicken Breast
A good amount of salt
2 eggs mixed
Flour
Panko
Oil (usually canola)
     Sweet and Spicy  Dipping Sauce Ingredients:
Peppers of your choice (I use hot chillies for spice and red garden peppers for texture)
4 cloves of garlic
A bit of tomato paste
Lots of sriracha sauce
2 tablespoons of butter
1 large teaspoon of white sugar
Salt and pepper to taste
     Chicken Nugget Instructions:
First off, take two chicken breasts or one large chicken breast and dice it into small nugget sized pieces.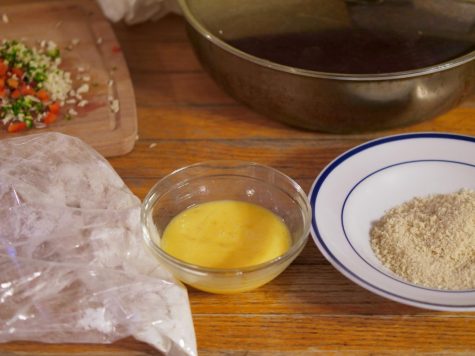 Next, put salt and enough flour to coat the chicken into a freezer bag. Toss the chicken in the bag. After this dip each piece of now floured chicken into the egg and then panko. Be sure to coat the chicken completely at each stage of the breading process.
Preheat your oven to 400 degrees.
Heat around an eighth inch of oil in a large non-stick skillet.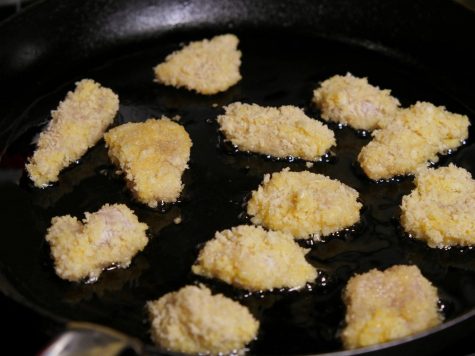 Add chicken nuggets to the skillet, but make sure not to crowd the pan.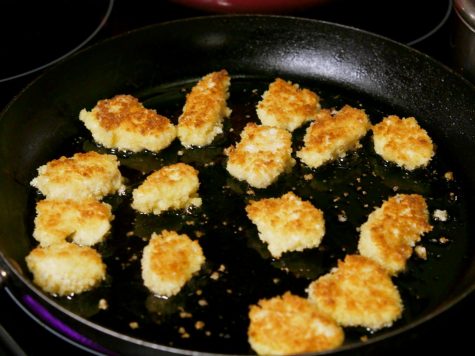 Once the nuggets have cooked to your liking on one side flip them and cook the other side. Don't burn the nuggets, a golden brown crust is our priority here. The nuggets don't have to be perfectly cooked because we can finish them in the oven.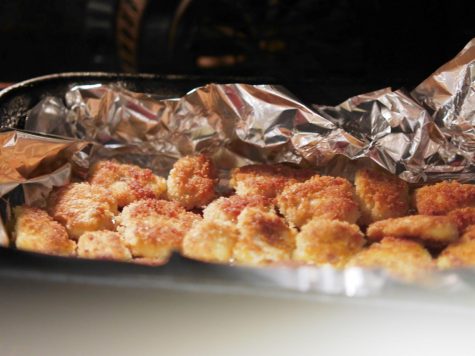 Finish your babies off in the oven to make sure the chicken is cooked through. Once this step is finished we can move on to the dipping sauce.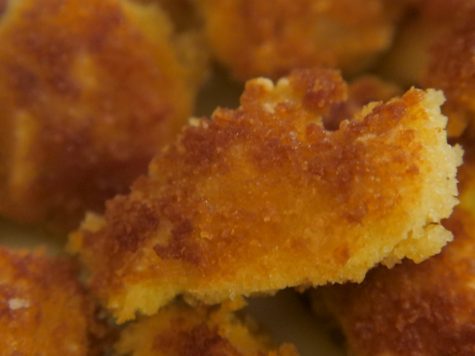 Sweet and Spicy Dipping Sauce Instructions: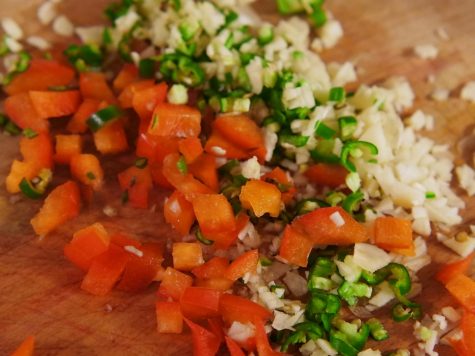 Start by finely chopping up your garlic and hot pepper. You want the pieces to be big enough to feel but small enough that they don't have an overpowering flavor. If you are also using garden pepper cut them a little larger to boost your texture.
Add the vegetables into a pan and stir them until fragrant. At that point you want to add your butter, stir, then add tomato paste, sriracha, sugar, salt, and pepper.
Adjust flavors until you are happy with the sauce.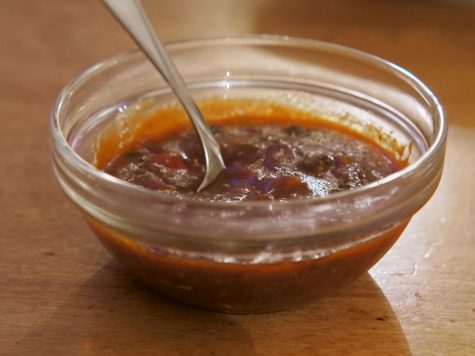 And now, my friends, you may enjoy your meal.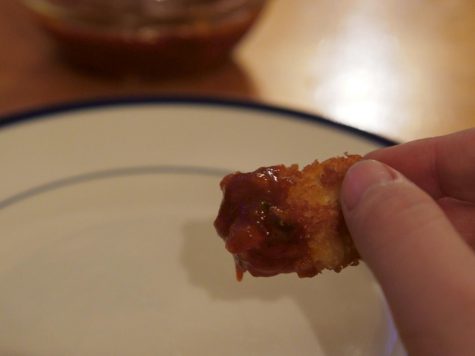 Party on gangsters
Leave a Comment