Madame: Où Est-Elle?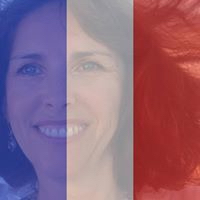 Advertisement
Hang on for a minute...we're trying to find some more stories you might like.
Colette Lemarié, the school's French teacher, left her job here suddenly and unexpectedly last week, after school on Wednesday, March 22nd.  French students were shocked on Thursday morning to find out that they would never again see or be taught by the beloved and kind mentor.
Mr. Wygonik came to each of the French classes on Thursday to officially announce the news and explain to the students how this came to be, and how this sudden change will affect the classes in the future.  Upon asking him who would replace Madame until the end of the year, if the French classes would continue at all, he replied that the French teacher at the middle school, Madame Russell, would come in for a day to provide lesson plans for the classes.
"Due to the school's esteemed reputation in the state," he explained, "we have already received several applications to the job offers we have extended to the surrounding area.  There is a young French-speaking teacher who will be able to come and take over until the end of the school year.  He is currently in the process of finishing his experience with student teaching, but he will be able to come in a week, after he has finished.  Until then, a substitute teacher will enforce Mrs. Russell's lesson plans."
The heads of the school will do their best to maintain the French courses that have been introduced for next year, including the AP and the ECE options.  To the best of everyone's abilities, the plans that the students have been expecting for next year's courses are still to be carried out.  Circumstances will certainly be different in Madame's absence, for the school will have to adjust to the new style of learning that comes with a new teacher.  Interestingly enough, this newcomer is the first male French teacher that students attending the Lyme and Old Lyme public schools will experience.  Everyone must adjust to saying "Monsieur" as opposed to the second-nature "Madame".
But why did Madame go?  There have been several speculations and theories, none of which are likely correct.  Some students believe that whatever reason that caused Madame to leave us was the same reason that prompted Ms. Gannon, a former English teacher of this year, to resign.  This rumor is by all known accounts untrue; the two untimely resignations are most likely to be purely coincidental.  The other teachers who have left recently each have their own personal reasons as well.  We know nothing of why Madame (or why any of the others) has so abruptly quit; we can only hope for the best for her (and their) future, whatever that future might be.
When Mr. Wygonik came to the class to explain Madame's absence, he understandably did not attempt to divulge Madame's reason for leaving.  Even though he couldn't say why she had quit, I asked him if he knew the reason for Madame's decision to leave.  His response:
"I think I have a pretty good idea of why she left."
So there is a definite reason that Madame chose to leave.  It is not to be known by the students; perhaps, and hopefully, it will remain a mystery.  But her resignation was certainly neither spontaneous nor lacking in consideration or care for her cherished students:  Before she left for good, Madame combed her classes' grade-books and changed all her students' zeros for incomplete homework into hundreds.  Now students who once had seventies for her class have hundreds, and makeup work has vanished into group work to tide the excelling students over until the fourth marking period.
Though she was not always loved in return, she always made an effort to know and to love her students.  She made every attempt to improve her teaching, even by asking her students for their opinions.  Her energetic atmosphere and sunny disposition will diminish only with the fading of her electric blue eyes and charming, natural-speaking French accent.  There comes a time when the two of a pair must part, and though it may be saddening, or even heartbreaking, there will also come a time of acceptance.  People do progress in life, which wouldn't be life without change.  Though she never got a chance to say goodbye, we still have a chance to let her go.
Au revoir, Madame.  Bonne chance avec votre nouvelle vie.