Model UN Conference at Seekonk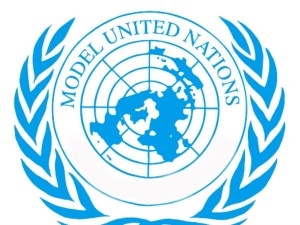 Advertisement
Hang on for a minute...we're trying to find some more stories you might like.
Run by Mr. Elliot, Model United Nations is a club at LOLHS that highlights diplomacy and relations in the world. At conferences with other schools, students are placed in committees as delegates from various countries, organizations, or people and they discuss topics from history or from current day. Saturday, December 2nd was the first Model UN conference this year at Seekonk High School in Seekonk, Massachusetts. It was the first time our team ever attended a conference outside of the one UMass Amherst that we attend yearly. It was an enormous success and everyone attending had a great time participating in the interesting committees. The committees offered were Media, U.S.S.R., and U.S. I was in the Media committee representing the company google. There, we discussed how to rid the world of "fake news" or unreliable information. The conversation was very in depth and we ended up with a sort of filter system to get articles checked by professionals before being published. I was one of the sponsors of the idea, meaning I helped write the contract. I spoke to senior at LOLHS Matt Crisp who was in the U.S. Cold War committee. Matt says, "We discussed things like financial strategies, trying to win over the kinda border states that were kind of soviet. We discussed nuclear disarmament, nuclear armament." He said that they made programs like American Space Scheme, where they put James Dean into space to avoid the press and another program where they made inflatable nukes. "it looked like we had nukes but we really didn't." Matt says. I also spoke to senior, Erin Cornelious who was in the U.S.S.R. cold war committee. "I basically had to protect East Germany from Russia overtaking me or killing all my citizens or whatever, but I also wanted to spread communism so I tried to orchestrate a communist revolution in West Germany" Erin said when I asked her what she did in the committee. Her plan did not succeed, and she ended up helping with some nuclear decisions which enabled them to later bomb the United States.
At the end of the day, I was honored with the "Best Delegate award", and our team went home happy for the most part on how the conference went. Next up, UMass, the regional conference that will take place February 9th, 2018.