The Spotlight Effect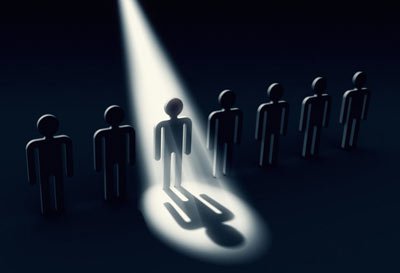 Everyone has their own biases and perceptions of themselves and other people. However, the majority of the time we overestimate the salience of our actions and behaviors. This phenomenon is known as the Spotlight Effect; the idea that we see a greater importance in our appearances and behavior than those other people. Because people have egocentric perceptions of themselves, they are more likely to overestimate their own significance. 
A small social experiment was performed to demonstrate this phenomenon. Test subjects put on a Barry Manilow t-shirt, considered embarrassing to the wearer, and walked into the "wrong room" for testing, so they would become the center of attention. When the subject was asked "How many people do you think noticed that you wore a Barry Manilow t-shirt?" They reliably overestimated the number of people who noticed the shirt. The relevant variable which makes one overestimate the quality of their appearance is that they are the person wearing it. This demonstrates how people exaggerate the importance of small actions or behaviors because, in reality, the majority of people are not paying attention to them. The truth is, other people are more likely to be worrying about themselves.
Something interesting is that there can also be a inverse of the Spotlight Effect occuring when we are the least conscious; doing a highly familiar routine or behavior. The times when we are highly conscious of our actions are when we are doing something new; this is when the spotlight effect presents itself. A simple example of inverse effects is when people underestimate the extent to which other people notice their perfume or cologne.  When one puts on the same fragrance every day, the smell disappears to them. Despite how a wearer may percieve their cologne, it can often pronounce their presence in a room. 
But how can the Spotlight Effect affect us in our daily lives? It is fairly common to hear people regret the things they failed to do rather than appreciate what they did, most commonly in their adolescence.  Researches have noticed that the spotlight effect is more pronounced in young adults and teens. They believe this is because social motivation is stronger when people are younger; they show a larger concern for where they stand in social groups. If we have learned anything from these experiments, it is that no one is watching, and we need to stop worrying about how people perceive us. The overall lesson is that we would have fewer regrets if we understood how much attention or intention our actions draw from others.
Leave a Comment