Spanish Honor Society Studies Equitable Education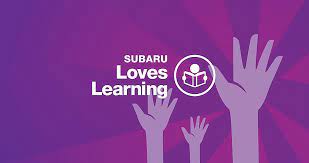 Did you know that education is rare? Students all over the country and even within the state face many issues with schooling. Typically, this is caused by the schools not having enough money to support the needs of their students. This results in students having to deal with not only getting through school, but getting a good education in the process. This is not a worry of many high school students here in Old Lyme, so why not give back to those who need it? Reynolds Subaru decided to give back to the Fair Haven School District for the Subaru Loves Learning Program. This is a national program that donates school supplies to Schools in need. Izzy Reynolds reached out to Senor Vazquez and Miss Brown about the effort. This was then brought to the members of Spanish Honor Society and Amnesty International. 
    The Spanish Honor Society worked to pack boxes with markers, erasers, post-it notes, pencils, frisbees, and more. They also wrote cards in English and Spanish for the school children. Reynold's Subaru is also planning a coat drive later in the year so be sure to look out for any information posted about this. Meanwhile, Amnesty International worked to research equitable education as a whole. They dug into the causes and solutions to this problem and highlighted the importance of this issue in the United States. This information will be posted on the Amnesty International board in the commons. Both groups made tremendous efforts to provide support for this program and did an outstanding job.
    Providing students with a chance at equal education and opportunities allows communities to grow. We cannot make the world a better place without keeping the youth educated and engaged. Programs, such as this one, gives students the chance at a fair and appropriate education. In a town as privileged as Old Lyme, it can be difficult to imagine that other schools don't have what we do. We, as a community, need to reflect on this and come together to support those in need. Whether it's donating to food drives, helping at your local soup kitchen, or helping with programs such as Reynolds Loves Learning, you can work to provide a meaningful memory to someone in need. With hope, the members of Spanish Honor Society and anyone reading this article will feel inspired to go out into the world and make a difference in someone's life.
Leave a Comment