Teacher Spotlight: Ms. Brown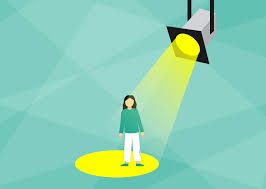 Miss Brown is a Spanish teacher here at Lyme-Old Lyme High School. This is her third year teaching freshman and sophomore Spanish. Prior to working here, Miss B graduated from the University of Connecticut, and worked in Mexico for a year and the Dominican Republic for three years. This is her first teaching job that is not international, yet her experiences are still reflected by her favorite part of LOLHS: the world language department! 
In her free time, Miss Brown enjoys doing her nails and remodeling her home. She learned to do nails from a friend in the Dominican Republic who was a nail technician. Since moving back to the US, she has continued to do her own nails. As for remodeling her home, she claims, "If I'd have another job, I'd be an interior designer." She has redone multiple parts of her home by herself using YouTube and the internet to aid in her efforts and views this as her creative outlet. 
Since joining LOLHS, she has been the advisor to Amnesty International on top of everything else she does for the school. Miss Brown has continued to provide for the students here in more ways than just teaching. She is a role model for the school. She has proven that she is driven and caring and allows students to feel comfortable as they are. Even though she is newer to the school, her impact can be seen in every grade and carries throughout the school community. 
Leave a Comment