Early Admissions at a Close: Student Mental Health Report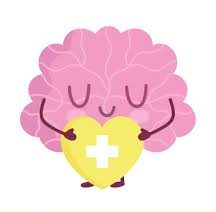 We just got past the November 1st deadline (most early decision or early action deadlines). You pressed submit on your applications, and now you get to sit back and wait for responses. But now students asked themselves what to do while they wait.
     Why not take a breather and relax?
     The college application process can be a very stressful time for seniors. Between the forms you have to sign, the scores you have to send, and the supplements you have to write (on top of your personal statement!), seniors are doing a lot in the first two months of school. So, here are some tips to help you relax in this waiting game. 
     One of the most important things to do is not obsess over the college's response. It's good to have your top pick, but you have to understand that colleges can only admit so many students. If you don't get accepted, don't freak out. You can still reapply for regular decision (if you had the November 1st deadline). Try to be open minded with the schools you're applying to and make sure that you would enjoy your time wherever you end up going.
     To try to distract yourself, you can start applying to scholarships or researching information about the schools you're applying to. This can provide you with essential information for when you commit to a school. You'll actually be saving yourself a lot of stress down the road by de-stressing this way.
     It is easy to overwork yourself during this process because it's difficult to gauge if you are doing enough. However, as long as you can put in as much effort as possible while still maintaining a balance, then you can be sure that you are doing plenty. It's crucial that you make time to just be yourself. Make plans to go out with friends, exercise, and do your hobbies. Taking time for yourself does not take away from your application! Even more so, we're seniors now. Enjoy your last year of high school!
     This process can be long and scary. It's difficult to put yourself out there with the risk of rejection. Nevertheless, it is also the start of the rest of your life. Be confident with who you are and what you want. If you try your best to start off strong, then this transition will be nearly seamless!
Best of luck with these tips class of 2023!
Leave a Comment