Black History Month: Contextualized in the US and in Our School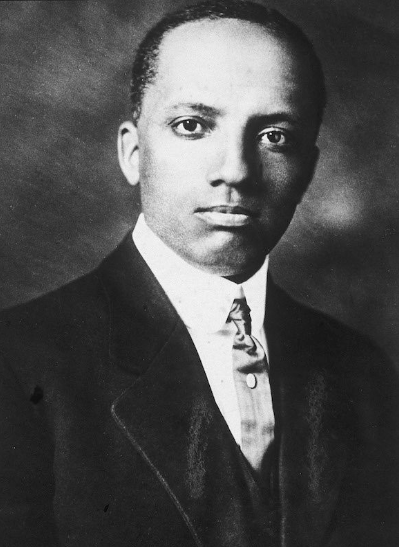 This article was co-authored by André Salkin, focusing on the history of Black History Month and how it is contextualized in the United States, and Arianna DelMastro, covering the importance of recognizing this month as a school.
February is Black History Month, and Spectrum (Lyme-Old Lyme's social justice club) tries to get students involved every year by creating an educational activity in which our students can engage. This year, Spectrum organized its second annual Black History Month trivia game. Each day during the week of February 10, a new trivia question relating to Black history was posted in the commons. The questions each reflected one of the LOLHS core academic subjects: science, mathematics, English/literature, and social studies/government. Students were polled at lunch, and the winners received their prizes at the end of the day. While many students used the internet to find the correct answers, the majority got involved with the activity and seemed to genuinely enjoy it (and hopefully they learned something about Black history as well).
The idea of Black History Month began as "Negro History Week," a concept launched by Carter Godwin Woodson in 1926. Woodson called for greater education of the population on the context of the African American in the US. He explained, "If a race has no history, it has no worthwhile tradition, it becomes a negligible factor in the thought of the world, and it stands in danger of being exterminated." Such a week caught on, and it became a popular trend for cities to establish an "African American History Month," until President Gerald Ford federally recognized "Black History Month" as we know it today. 
"In celebrating Black History Month," Ford said in his message, "we can seize the opportunity to honor the too-often neglected accomplishments of Black Americans in every area of endeavor throughout our history."(TIME) 
It celebrates the contributions of countless African American artists, innovators to the United States. Black artists have had a tremendous impact on the cultural make-up of the United States. Jazz is largely considered the one truly American art form, and it is rooted in southern African American music. I think Ford's recognition of the month, however, ignores a piece of something more: Woodson's quest to establish a month of recognition of the historical role of African Americans in the United States. 
In 1964, James Baldwin reflected on the shortcomings of his education. "When I was going to school," he said, "I began to be bugged by the teaching of American history because it seemed that that history had been taught without cognizance of my presence." (TIME) 
While secondary school curricula have been evolving as of late in order to paint a more accurate, less white-washed picture, the fact that "Black history" and "history" are misidentified as separate things is still a challenge we must work to overcome. Spectrum hopes to teach students more about historical figures who have fallen victim to erasure and provide opportunities for students to see the broad, lasting effects of racism on our perception of America's history.
This recognition of history, of unending struggle for Black liberation is essential to Black History Month. Celebrating Black History Month must not be just about recognizing cultural and civic contributions by Black individuals. We must also recognize and respect the fight to be treated with dignity against lynching, political repression, and systematic violence. This fight continues today against systematic repression within the criminal justice and economic system. If we truly care about liberty and justice for all, it is the duty of every American to work tirelessly to empower those less advantaged within our society. Thus, each and every one of us should be cognizant of the historical position of African Americans, and be willing to advance such a position to ensure a society with more equal opportunity. 
"Freedom is simply privilege extended unless enjoyed by one and all" – Billy Bragg 
https://time.com/4197928/history-black-history-month/ 
https://music.si.edu/spotlight/african-american-music/jazz-blues 
Leave a Comment