LOLHS Senior Class Launches Sock Fundraiser
Do your feet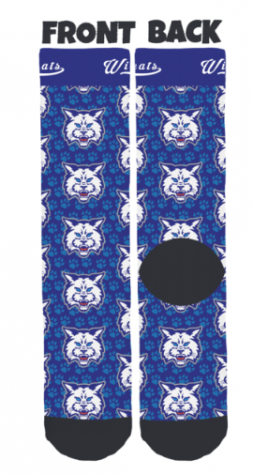 get cold during the winter? Are your socks old and worn out? Do you want to be the most stylish person in town?
Well, you are in luck! Until Thursday, November 15, the Lyme-Old Lyme High School senior class is selling Wildcat socks to help support the class. As the expenses of senior year (such as senior ball, field trips, and caps and gowns) start to pile up, the class is hoping to defray some of the costs with the sock fundraiser.
"The Class of 2019 is excited to extend this fundraiser to the Lyme-Old Lyme community," says senior class president Gary Bocian, "We hope that people who may not be directly associated with the school will be able to support our senior class and the many events that are going to be taking place towards the end of the year."
These exceptionally fashionable socks are available at https://tribesocks.com/products/wildcatsocks. Be sure to order your pair while they are still available! Contact Gary Bocian ([email protected]) with any questions.
Leave a Comment