5 Years in the Making: Tha Carter V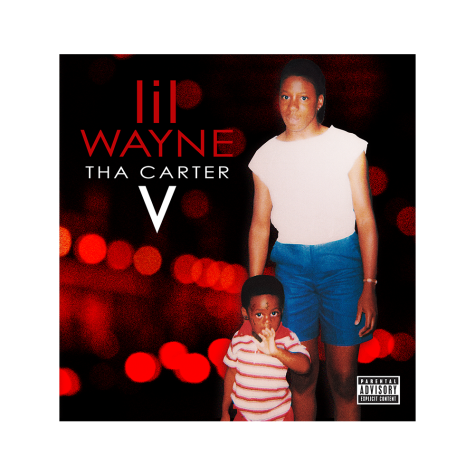 Lil Wayne had not produced an album for five years. Five. Years. As far as music goes, five years is an eternity. Lil Wayne ran the hip-hop and rap game in the early 2010's, with a very distinct high-pitched voice, using massive amounts of autotune and tons of mumbling. He is one of the most influential rappers ever, as his style and flow are seen everywhere in today's rap game. In Tha Carter V, not only is Weezy able to turn back the clock and give us songs straight out of 2013, but he is also able to adapt the new wave and flow of the rap game of today.
Right from the jump, Tha Carter V looks like a fantastic album. Tha Carter V is the fifth album in the Carter series, which dates all the way back to 2004. The features on the album look absolutely insane, featuring huge names including XXXTENTACION, Travis Scott, Kendrick Lamar, Nicki Minaj, and Snoop Dogg. The album features twenty-three tracks, one hour and twenty-seven minutes of heat.
Now I don't want to force my opinion down anyone's throat, but the album is gas. I grew up listening to Wayne as he was one of the first rappers that I truly listened too, and songs like Open Letter and Hittas give the listener a complete blast from the past, embodying vintage Lil Wayne from the 2008-2013 era. One of my favorite songs on the entire album is Mona Lisa, sounds like a track that could have come straight off one of the best rap albums ever, Good Kid, M.A.A.D City by Kendrick Lamar. Not only is the beat heat, but if you listen carefully, you can hear both Wayne and Kendrick narrating a story. Two of the best rappers to ever live, both lyrical geniuses combine to create a crazy track that turns this album into an instant classic.
As for appealing to the new wave of rap, Weezy does not disappoint. Mess and Let It Fly (ft Travis Scott) both have the original, 2018 type flow that go very hard in today's game. Wayne's ability to have this dynamic flow throughout the entirety of the album is what makes the album great. Overall, whether you are a huge Lil Wayne fan or not, if you like rap, I recommend this album.
Leave a Comment